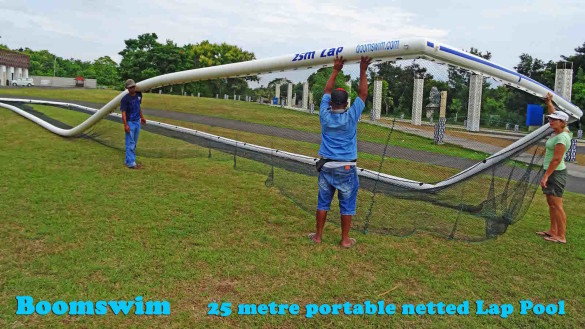 The Boomswim portable netted 25 metre Lap Pool is ideal for swim training at the beach, lake, river, and boat or at your home waterfront shoreline, dock or jetty. It is easily handled by two people to carry, transport and assemble on site.
The inflatable perimeter and attached underwater netting provides your very own enclosed personal portable training lap pool that can travel with you anywhere. Now you can swim laps without waterborne garbage and debris, and not have to worry about Medusa or box jellyfish, sharks or crocodiles.
Please contact us for ordering details and pricing by clicking here.